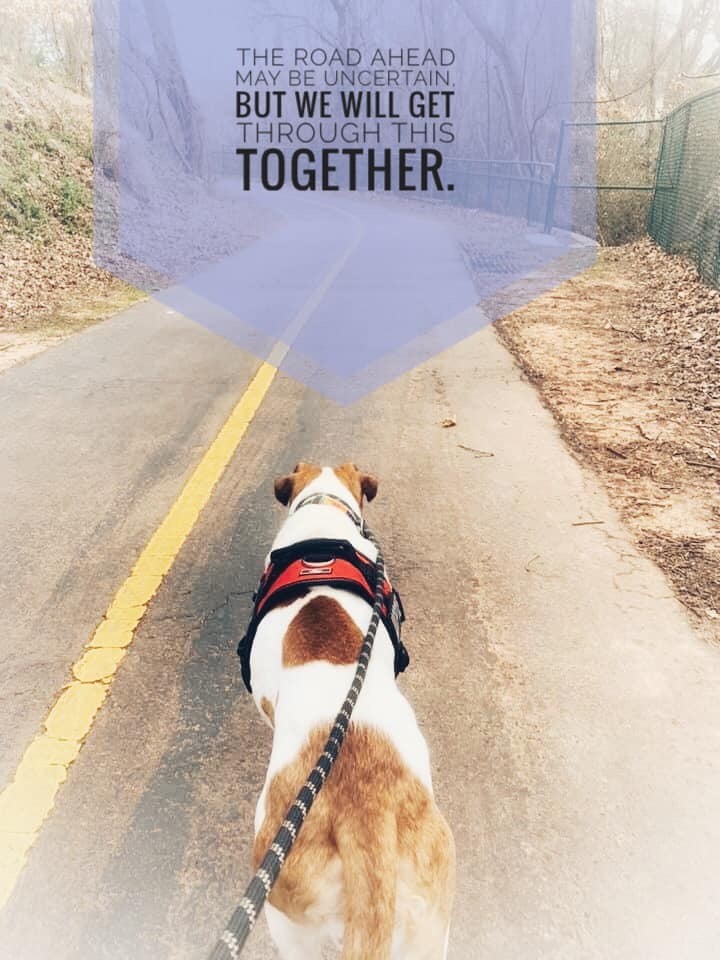 Thank you for supporting us and our cause. We are sad to announce that we have cancelled this year's event.  It is important that during this uncertain time, everyone take steps to protect the health and safety of our community.
If you have already registered for the 2020 event, please check your email for information on automatic registration for next year!
While this isn't how we had hoped this year would go, it gives us even more time to plan for 2021. We hope to see you and your mutts next spring.
Please stay safe and healthy.
The 2019 Mutts & More 5k was a grest success!!!  A big thank you to all our sponsors, donors and participants.  Know that you have enriched the lives of familes AND the animals who now have a 2nd chance in life!



Hey Friends! Want to help our animals but don't know how???
We now have an Amazon Prime Wish List with items that you can purchase and they'll be sent directly to us! These are all items that will benefit the animals directly or that will help us take care of the animals during their stay at our shelter. We thank you in advance for any donations of these items by you, our dear friends! Click on this link to see our list!
Paws For Life strives to be a value to our community and…
Serve as a source for pet interest
Bring a voice for the homeless pets
Serve as a "watchdog" for injustice or abuse to pets
Help pet companions be well informed
Promote opportunities for fun and interaction with rescued pets and help find them forever homes
Micro-Chipping!
Paws for Life Inc. now offers pet owners a way to help Edmond's homeless shelter animals while protecting their own cats and dogs. Through Paws for Life, the Edmond Animal Services will microchip pet(s). Phone 405.216.7615.  Micro-Chipping is done M-F 10-5 and Sat 12-4:30. The cost for micro-chipping, including registration of owner information, is $25 for one pet and $20 for multiple pets.
Payments will be made to Paws for Life, with all proceeds going to benefit The Edmond Animal Welfare.
For More about Edmond Animal Services, click here.
You CAN Afford To Have Your Pet Spayed Or Neutered!
Check out these two resources:
Tripsavy
OK Spay Network
Adopt a Pet
VSP's Available at The Edmond Animal Shelter
View All