Paws For Life strives to be a value to our community and
Serve as a source for pet interest
Bring a voice for the homeless pets
Serve as a "watchdog" for injustice or abuse to pets
Help pet companions be well informed
Promote opportunities for fun and interaction with rescued pets and help find them forever homes
Micro-Chipping!
Paws for Life Inc. now offers pet owners a way to help Edmond's homeless shelter animals while protecting their own cats and dogs. Through Paws for Life, the Edmond Animal Shelter will microchip pet(s). Please call to make an appointment @ 405-216-7615.  Micro-Chipping is done on Thursdays.
The cost for micro-chipping, including registration of owner information, is $25 for one pet and $20 for multiple pets.
Payments will be made to Paws for Life, with all proceeds going to benefit The Edmond Animal Welfare.
You CAN Afford To Have Your Pet Spayed Or Neutered!
Check out these two resources: 
Tripsavy 
OK Spay Network
News
Current news and events for Paws For Life.
View All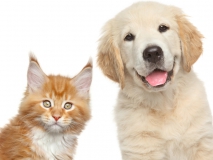 Saturday October 7th from 12pm-4pm, in conjunction with The Edmond Animal Shelter, Paws For ...